We are reopening!
The Abundant life day program will be restarting July 5th at the Lamb's Chapel Airport Campus for the folks living in the Burlington area - we are looking for a Mebane location for the Mebane area folks and will let you know as soon as we find a location. Please pray for the Lord to guide us to a Mebane facility!
Abundant Life ChristianMinistry
Where people with and without developmental disabilities meet to share Gods love and to claim the Abundant Life that Jesus died to give us. It includes a day program and a monthly celebration we call the BASH.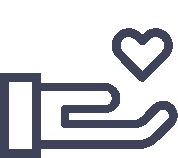 "The thief comes only to steal and kill and destroy; I came that they may have life, and have it abundantly"