Abundant Life Christian Ministry
Abundant Life Christian Ministry is currently running two day programs for special needs adults. First Baptist Church of Elon for the folks living in the western Alamance area - and Hebron Community Church in Mebane for the Mebane area. If you know someone who might benefit from one of these programs, please let us know how we can serve you.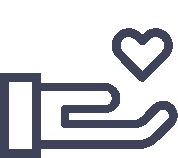 "The thief comes only to steal and kill and destroy; I came that they may have life, and have it abundantly"